Pattern recognition requires timing, skill and intuition. Catching a wave at the right moment demands similar talents and can mean the difference between success and failure, even disaster. As world events spin faster every day, the need for precise timing becomes more critical than ever.
There's nothing like the feeling of catching a wave at the perfect moment.
Jay has made a career of it.
Jay specializes in the design, production and management of strategic digital content for a diverse range of brands, services and marketing objectives.
• Writer | Producer | Director | Marketer
• Content Creation | Strategy | Marketing
• Film & Video Production | Post-Production
• Creative Direction & SEO Expertise
A five-time Emmy Award winner, Jay sculpts words and imagery into unforgettable messages that create authentic connections that are real, engaging and lasting.
A cross-disciplinary thinker, above all, Jay is an exceptional writer matched with a director's eye, with decades of hands-on experience, behind-the-lens directing crews but also shooting broadcast-level, digital video.
He is a master in the edit room and high-end post- production facilities, having logged more than 20,000 hours supervising edit sessions, often in war zones and edit rooms, but also in elite, post-production houses.
"Faced with mortal danger, scant resources, and a complex, fluid story to cover, Jay produced and ran our Afghanistan Bureau with a level of intelligence, professionalism, and superb instincts I've rarely seen in my career.
His skill and sheer talent were invaluable to beating the competition virtually every night, producing news for every one of our broadcast programs under merciless deadlines, including two exclusive 60 Minutes pieces."
Dan Rather
Former CBS News Anchor
Jay's leadership and team-building skills are deeply developed, a complex talent critical to leading broadcast news teams for some two decades, especially during the 10 years he covered war zones across Iraq, Afghanistan, Africa and countless others.
Complex marketing and advertising projects require remarkably similar nuanced leadership skills.
From advanced medical science and healthcare, to clean energy and running shoes, Jay delivers sharp, fresh content that connects with the lives of real people.
Perhaps what best defines Jay is his consistent ability to not only exceed client objectives but to produce results they had only dared to dream.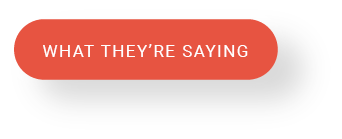 "We asked Jay to direct a commercial for our London establishment, but to save time, we needed him to shoot it in our New York theater district restaurant. Jay's insight into the London restaurant scene was invaluable. He created a luxurious but accessible feel, perfect for our brand and the London market – not inclined, nor accustomed to dining at an 'American' establishment. The spot ran in London's 15,000 taxicab monitors and boosted revenue by 20% within 6 weeks."
Bruce Bozzi,
Executive V.P. Marketing
The Palm
"When I saw the first cut of Jay's 30-second spot I literally cried. I couldn't believe how perfectly Jay captured the unique spirit and flavor we've worked so hard to create as the essence of Havana Central's experience. It drove in an entirely new market of midtown tourists who watched the video on Verifone's network of 12,000 NYC taxicab monitors, raising revenue by 25% in less than two months. We used this spot to successfully launch two new, much larger Havana Central restaurants in Yonkers and Long Island."
Jeremy Merrin
CEO/President Havana Central
"Jay has a brilliant mastery of language and images. He designed the perfect narrative for the moment that drove my electoral campaign, connected with voters in record time and was the key to my winning effort as my principal strategist and consultant."
Caroline Tesche
Florida Circuit Court Judge
"An insatiable intellectual curiosity, a shamefully rigorous work-ethic and amazing reserves of physical energy all of which are clearly reflected in the exemplary work he does."
Jim Wooten
Reporter, New York Times, ABC News
"Jay Weiss lets every story touch him. I have seen him connect with people all over the world, with a gift for really understanding what the person in our camera's range is experiencing. In just his overseas career, he encountered maybe a couple thousand people whose story he absorbed and translated to our viewers. That's a pretty big cast of characters from so many vivid memories from countless journeys overseas."
John Donvan
ABC News Correspondent
"Faced with mortal danger, scant resources, and a complex, fluid story to cover, Jay produced and ran our Afghanistan Bureau with a level of intelligence, professionalism, and superb instincts I've rarely seen in my career. His skill and sheer talent were invaluable to beating the competition virtually every night, producing news for every one of our broadcast programs under merciless deadlines, including two exclusive 60 Minutes pieces."
Dan Rather
Former CBS News Anchor
"We found in Jay Weiss the writer who perfectly captured our unique identity across every platform for our major expansion and marketing effort. We'd fired four writers before we found in Jay a remarkably dynamic talent who was our brand whisperer. He understood our voice perfectly and helped drive our rebrand to stunning success."
Dorothy Hamilton
Founder and CEO, The French Culinary Institute