The global movement for clean energy requires a particularly adroit content creator to capture this complex technological, personal and authentic change on the horizon.
Jay's deep background and expertise into clean/renewable energy equips him with a critical command and management of this fast-moving, exponentially growing, content, advertising and marketing specialty.
New York State Energy Research & Development Agency/NYSERDA
New York State wanted to enter the multi-billion-dollar competition to lure clean energy startups to the state in favor of its more established contenders.
NYSERDA and its ad agency hired Jay to make the case why New York had the right stuff and should be home to one of the fastest growing business sectors in the country.
The 7 1/2-minute film was credited for introducing and ultimately connecting these cleantech startups with NYSERDA, driving more than a hundred cleantech startups to The Empire State within the first year and a half.
ThinkEco, a clean tech startup invented a technology that made saving billions in wasted energy as easy as plugging a device into an outlet.
Known as the Modlet, this innovative device revolutionized the common wall outlet, an antiquated technology invented nearly 100 years ago.
Jay designed, wrote and produced the 3 1⁄2 minute video that made this simple device a huge hit at the Consumer Electronics Show and drove profits and revenue for this ingenious startup.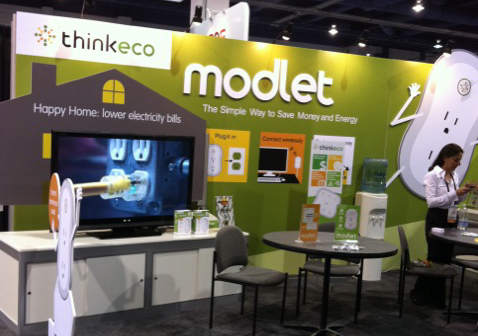 Con Edison Energy Conservation Campaign
The State of New York and Con Edison shared an epic dilemma. There simply was not enough electricity to power Manhattan's gigantic skyscrapers and industrial buildings. The only solution was to convince these monolithic powers to collaborate on a massive campaign of energy conservation.
To sweeten the pot, New York State and Con Edison offered to cover the lion's share of the colossal costs. Jay wrote the successful pitch, including its heart- pounding introductory film, to brand this effort and make partners out of strange bedfellows.
The ad agency was awarded the $500,000 contract based on Jay's pitch, enabling the top minds and most powerful forces to move quickly to tackle this colossal effort while breaking bread and brainstorming in a Hilton ballroom and buzzing exhibition hall.