Jay produced broadcast news at the top tier of the industry for nearly 20 years. He's won five Emmy Awards, a Peabody, a DuPont Columbia and an Overseas Press Club award and was named a Knight- Wallace Fellow, a professional journalism fellowship.

ABC News Nightline/Senior Producer, Head Of International News
Jay worked in D.C. for 7 years for ABC News Nightline, covering politics and the U.S. writ large. He was then promoted to Nightline's Senior International Producer, based in London where he worked for more than 6 years responsible for covering Africa, Europe, The Middle East, The Balkans, Russia and Central Asia.
Widely considered 'the best job in television news' for field producers, Jay was at the front seat of history for countless momentous events. He was also an embed with U.S. Special Forces, the 101st Airborne and 10th Mountain divisions, and spent two weeks aboard a U.S. Navy aircraft carrier.
The post was primarily responsible for covering war zones and extremely volatile situations. His work was widely known for standing out above the fray and his tenacity resulted in countless exclusives and scoops during his tenure.
Jay covered The Middle East extensively and traveled to Israel and the Palestinian territories some dozen times.
During those trips he focused several films on the divided land's most contested site that both Israelis and Palestinians claim as their most inviolably sacred holy place. It was the sticking point when negotiations were at their closest point ever during the Clinton era and remains the thorniest obstacle to peace to this day.
The 'Temple Mount', or the 'Holy of Holies' as the Israelis call it; 'al-Haram al-Sharif' as it's known by the Arabs – is viewed by Judaism, Islam and Christianity as one of the few spots on Earth in which God revealed himself to man.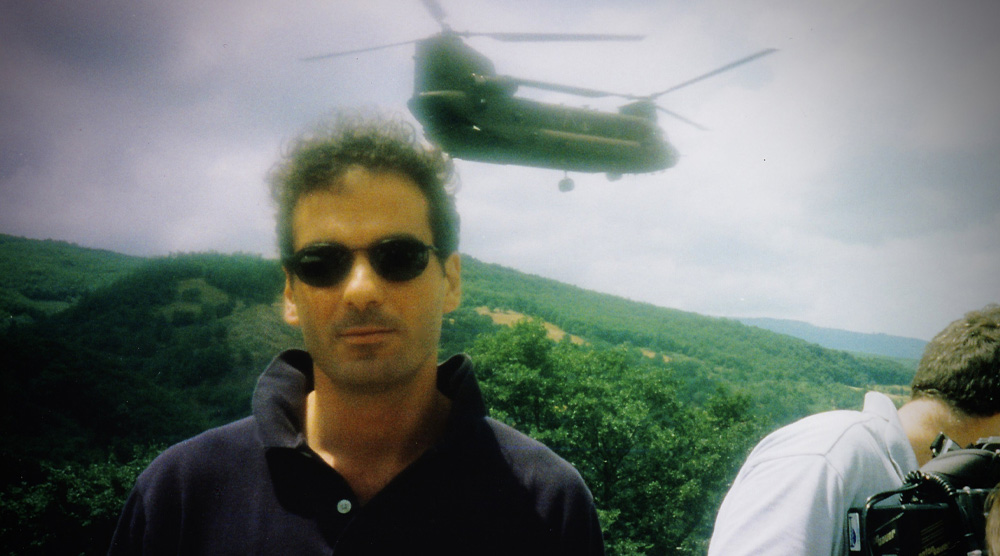 National Geographic Television & Film/Producer, 'Diamonds of War'
As an ultra-highly skilled journalist/producer in war zones and volatile environments, Jay was asked by National Geographic to lead the first reporting team into Sierra Leone, West Africa, on the first day of the United Nations' incredibly fragile, imposed 'truce'.
This was the scene of almost unimaginable horror as tens of thousands of men, women and children had their limbs amputated by insurgents driven by their lust for so-called 'blood diamonds'. Jay and his team went undercover as diamond dealers, shooting surreptitious video for this ground-breaking, one-hour documentary, titled, "Diamonds of War".
CBS News/Kabul, Afghanistan Bureau Chief/60 Minutes Producer
After 9/11, Jay was asked to lead CBS's first team into Kabul, Afghanistan as its Bureau Chief where he spent some 5 months producing all CBS News programming including two 60 Minutes exclusive scoops.
Jay exclusively obtained 5 hours of never-before-seen footage documenting the training techniques of an al-Qaeda terrorist training camp on the outskirts of Kabul.
Jay located and validated the camp, then wrote and produced this blockbuster piece with Dan Rather for 60 Minutes.